The Origin Of GAM
GAM was founded in 1958 by partners George, Andrew and Maurice to manufacture VHF antennas for TVs, amateur radio enthusiasts and marine markets.  The Union Pacific Bank on Nantucket printed a dictionary of early Nantucket terms relating to the Whaling Industry and defined GAM as a "Gathering at Sea" or "Communications at Sea" referring to the frequent rating of whaling ships for socialization. It is no small coincidence that GAM became one of the most trusted names in the marine antenna industry.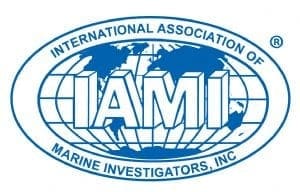 What GAM Does Best
GAM Electronics has maintained its relevance in the marine antenna market offering high quality, high gain antennas for both commercial fishing and consumer recreational vessels. New antennas for AIS and SSB have been added to our marine product line. Base station antennas for use by marinas and other communication centers are also available. Many of the early antennas used by amateur radio operators are still in use after 35 or more years, often in harsh environments.  We offer a variety of consumer and commercial applications such as amateur radio, marine, geo seismic, two way business radio, security systems, FM systems, broadcast systems and other specialty applications.
Custom, Handcrafted Marine Antenna
Every GAM antenna coil is individually wound, soldered and tuned by hand to ensure that the desired frequency will be spot on and the VSWR will be 1.5:1 or less; assuring optimum performance. We invite you to view our standard offerings through our products page or just call us at (207) 583-4670 with any questions or special requirements that you may need. We are capable of custom manufacturing antennas for any application including military, federal, municipal, and commercial. We look forward to helping you achieve excellence in communications.