For any boater, an essential item to have on board is a marine antenna or a marine VHF (Very High Frequency) antenna. Having an effective marine antenna can mean the difference between life and death. At GAM Electronics, we strive to produce high quality marine antennas as well as other products that can prove to be life savers if you ever find yourself adrift at sea and in need of help. Any experienced boater, whether they are military, civilian, or commercial fishermen, will tell you that every boat should be equipped with a marine antenna.
GAM Electronics' primary focus is in hand crafting marine antennas for each customer's unique needs. We cannot stress enough the importance of having your marine antenna be wound by hand, soldered by hand, and tuned by hand in order to ensure that the desired frequency will be, "spot on." If you find yourself in a situation where you're in danger out at sea, there are a few things you can do get help; and GAM Electronics can make sure you're supplied with the proper equipment to do so.
Staying in Constant Contact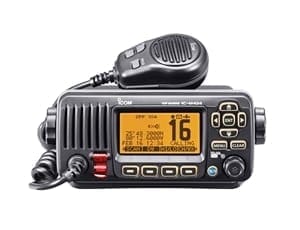 Aside from our array of marine antennas, VHF antennas, and HF antennas, we can also provide any boater with accessories such as amateur radio, marine, geo seismic, two way business radios, security systems, FM systems, broadcast systems, and other specialty applications.
First of all, while at sea, your marine antenna and radio should always be set to channel 16. Channel 16 is reserved for emergencies, safety alerts, and distress calls. And it's every boater's responsibility to reply to any distress signal that they pick up. Also, marine antennas and their radio communications are monitored by the Coast Guard 24 hours a day, so having an effective antenna on your vessel is of utmost importance. Basically, the ability to communicate from vessel to vessel and from ship to shore is the most important part of any maritime activity. With over fifty years of providing high quality communication products, GAM Electronics knows exactly what you'll need to be safe at sea.
If you're interested in boating the safe and proper way, call us at: (207)-583-4670