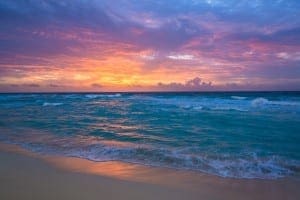 Any experienced boater will tell you that a radio is only going to perform as well as its corresponding marine antenna does. A high quality antenna should be the main focal point for anyone who needs reliable communication while out at sea. For the largest sea vessels to the smallest fishing boats, GAM Electronics has provided reliable marine antennas for over fifty years now so you can rest assured that using a GAM antenna means that you'll be provided with the highest quality product on the market.
After all, reliability begins with quality craftsmanship and construction. And, at GAM Electronics, all of our marine antennas are hand wound, soldered and tuned by hand in order to ensure optimum performance when you need it most. We even specialize in custom designing marine antennas to suit specific purposes and have done so for military, commercial, municipal, and federal applications. Our products have consistently proven themselves through a variety of uses, weather and terrain, and over time to be both durable and reliable enough for any one serious about radio communication.
Which is Right for You
And, for those of you new to the marine antenna arena, the following are good tips on choosing the right product for either a sailboat or powerboat.
Sailboats – Generally, sailboats use a 3'-5' antenna that is mounted on the masthead. If you're a racing enthusiast, you may want to go with an 8' antenna that is mounted on the stern just in case demasting occurs. This is entirely based on personal preference.
Powerboats – Most powerboats between 16'-25' in length go with a standard 8' antenna while bigger boats have their choice of larger antennas with more gain. When choosing a marine antenna, however, make sure to leave room for going under low bridges or other limitations. Whichever antenna you go with, an appropriately effective mounting unit must be implemented in order to avoid damage to both the antenna and boat.
If you're interested in a high quality marine antenna, contact us at: 207-583-4670